RMGC 

Canine Goose Control

Get Rid of Wild Geese . . . Fast!

Reclaim your Property with our Certified Geese Management Programs !

    Many species of wildlife are welcome visitors to our properties, but some individuals, like wild Canada Geese, can wear out their welcome.  We are a high quality, Certified Geese Management service that can get rid of geese. . . Fast!    RMGC has been providing quality, Certified Geese Control since 2011.  RMGC handlers take the time and effort to work your property with our highly trained herding dogs to humanely get geese to leave.  

   We offer the most environmentally safe, humane and Certified method of wild geese control.  Our methods are even PETA approved and endorsed.   Our Certified Geese Control methods are proven and you will see immediate results. The wild geese are never harmed because we choose only friendly, highly trained, working Australian Shepherds. Our herding techniques are efficient and have long lasting effects. 

​ 

    RMGC services a large area. Our handlers are probably already in your neighborhood.   Let us put our CERTIFIED GEESE MANAGEMENT TRAINING and EXPERIENCE to work for you.

​ 

" The most effective way to scare geese away is with trained goose-herding dogs. Herding dogs convince geese they are not safe from predators. " 

     -  The Humane Society of the United States

​ 

   "Hazing geese involves chasing them from the site each time that they arrive. Consistent and persistent application is the key to successful hazing. Not only must geese be hazed every time they arrive, the harassment must also continue until they leave entirely."          

    - P.E.T.A.

RMGC has been serving the Chicagoland suburbs since 2011.  Thousands of wild Canada Geese chased off properties without ever harming a single goose.  

​ 


GOT GEESE?    

 Call us for all of your Goose Control needs!

RMGC 

received

  Geese Management Professional Certification from the National Wildlife Control Operator's Association

Follow us on these Social Network links!

Our Methods are Recommended by PeTA and the Humane Society

        PROFESSIONALS                             OUR TRAINING                                       OUR SERVICE

Trained by the National Wildlife Control Operators Association

Licensed by the Illinois Department of Natural Resources

Class D Commercial Nuisance Wildlife Operator

Expert advice and education.

Certified Canada Geese Management Professionals

Herding dogs trained on our own ducks at our facility

Trained by the IDNR at the NWCOA Goose Academy 

40 + years of canine handling experience

Trained Waterfowl Control Permitee

Licensed Professional for Canada Goose Nest and Egg Depredation

Full time Geese Control Professionals

Family owned and operated

Wild Canada Geese only service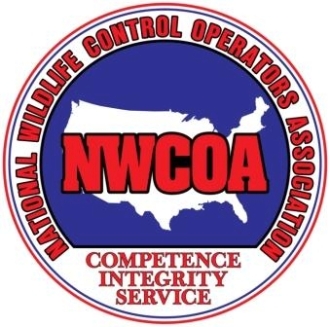 PROFESSIONAL AFFILIATIONS

C O M M E R C I A L         P A R K S  A N D   R E C R E A T I O N A L  F A C I L I T I E S         R E S I D E N T I A L         S C H O O L S        I N D U S T R I A L

Aggressive Nesting Geese?  RMGC Licensed Professionals can help.